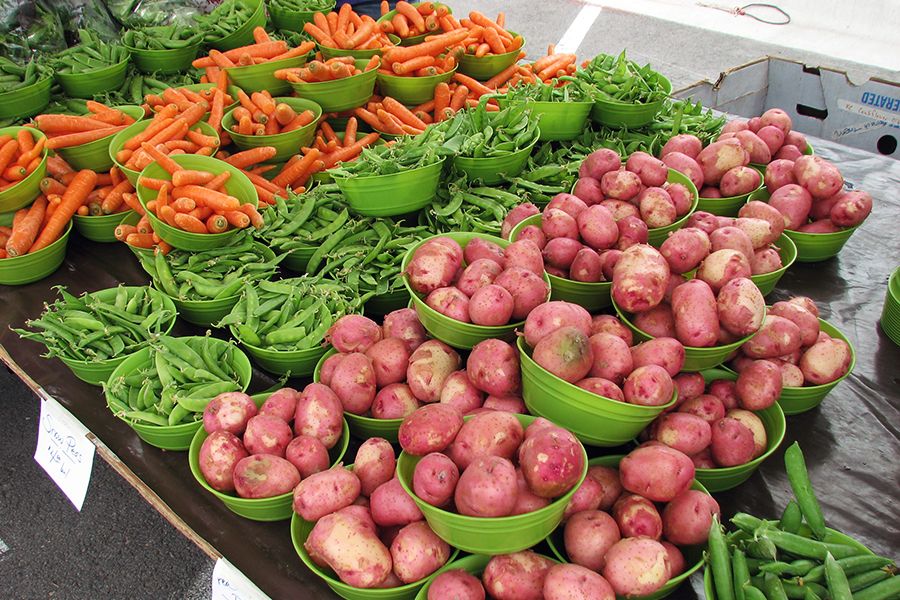 Farmers' Market Coupons
You may qualify to receive coupons to purchase fresh, locally grown fruits and vegetables at local farmers markets through the Farmers' Market Coupon Program.
What's new this week? Order online by 7pm Thursday and pick up from the safely of your vehicle on Saturday! Find out more at missoulafarmersmarket.localfoodmarketplace.com.
COVID-19 policies are in place and face masks are mandatory. Older adults can designate another person to go to the market for them, or order online and pick up without leaving the safety of their vehicle!
Farmers' Market coupons are available each spring and are given to qualified recipients in bundles of $2 coupons that can be spent at participating produce stands at participating Farmers' Markets.
---
How to Apply
Eligible recipients are age 60 or older, Missoula County residents who meet federal income guidelines.
 
Fill out the Farmers' Market Coupon Program application form. You can download the form by clicking the button below.

Please complete the application on both sides. You must sign and date on the back.
Please do not write zero for total household income; the state will not accept this.
Would you like to have someone else pick up coupons and/or shop at the market for you? If so, include the name of a person (proxy) to act on your behalf. We will not give the coupons to anyone other than you or the person you designate on the application as proxy.
 

Mail your application to Missoula Aging Services, 337 Stephens Ave, Missoula, MT 59801. You can also return your application by email to dthompson@missoulaagingservices.org.
 
Eligible applicants will be contacted by phone in June to inform them when they can pick up and sign for their coupons.
 
---
Farmers' Market Locations
You can spend your Farmers' Market coupons this season at either of the Missoula Farmers' Market locations, or at the Seeley Lake Farmers' Market with participating market vendors.
Market coupons are seasonal and can only be used from spring until fall each year depending on summer market dates. For 2020, coupons are valid from June 1 to October 19.
Farmers' Market Locations and Times