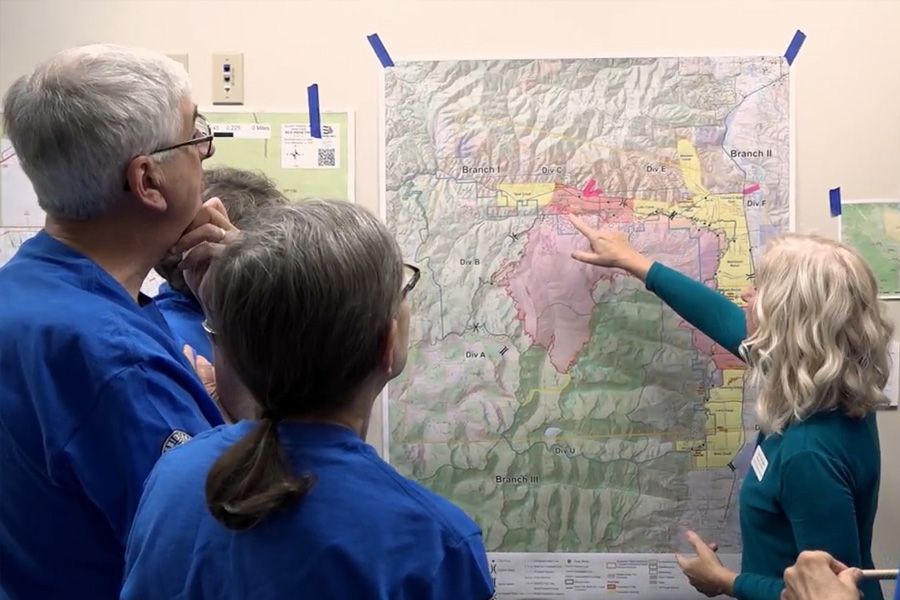 RSVP Volunteer Program
Looking for a way to help others, socialize, and make new friends? Interested in sharing your skills or learning new skills? RSVP can help you find the perfect volunteer opportunity that fits into your life.
The RSVP program partners Missoula County agencies and nonprofits to provide a diverse array of volunteer opportunities to choose from. AmeriCorps RSVP staff will help you find the right opportunity that enhances your life.
 
---
Who is eligible to be an RSVP volunteer?
RSVP volunteers are part of AmeriCorps Seniors, which requires that participants be age 55 or older.
Missoula Aging Services has many other volunteer opportunities. Check here for current openings.
 
---
How to become an RSVP volunteer:
1. Let us know you're interested:
Click here to contact the Volunteer Services team by email or phone at (406) 728-7682. We will confirm whether you're eligible, or if there's another volunteer position that would be a better fit.
 
2. Submit a Volunteer Application:
Submit an application online by clicking the button below, or pick up a printed application at the Missoula Aging Services office.
The application includes a required NSOPW background check. Depending on what volunteer opportunity you choose, additional background checks may be required.
 
3. Orientation and placement:
We will contact you after your application has been processed to proceed with follow-up steps.
---
More information about the RSVP volunteer program
Common types of RSVP volunteer opportunities:
Disaster Services and Law Enforcement

Information Call Center
Volunteer Reception Center
Station Assistants
 

Food Insecurity

Food delivery from local Food Banks
Food Pack programs for children and older adults
Food Pantry Assistants
 

Housing

Assist people with finding sustainable housing
Help construct homes
 

Assist Children, Older Adults and Veterans in need

Special Event Assistants
Mailing Fundraiser Assistants
Distributing Information
Advocacy
Tutoring
 

Help promote art and history in Missoula County

Docents/guides
Greeters
Event Assistants
 
---
Resources for RSVP volunteers
---
Resources for RSVP Site Supervisors
---

About AmeriCorps Seniors
AmeriCorps Seniors is a part of AmeriCorps, the federal agency that improves lives, strengthens communities, and fosters civic engagement through service and volunteering. The Foster Grandparent Program, Senior Companion Program, and RSVP are all AmeriCorps Seniors programs.
This program is available to all, without regard to race, color, national origin, disability, age, sex, political affiliation, or, in most instances, religion. It is also unlawful to retaliate against any person who, or organization that, files a complaint about such discrimination. In addition to filing a complaint with local and state agencies that are responsible for resolving discrimination complaints, you may bring a complaint to the attention of AmeriCorps.
If you believe that you or others have been discriminated against, or if you want more information, contact:
Missoula Aging Services or
Office of Civil Rights and Inclusiveness
AmeriCorps
1201 New York Avenue, NW
Washington, DC 20525
(800) 833-3722 (TTY and reasonable accommodation line)
(202) 565-3465 (FAX); eo@cns.gov (email)