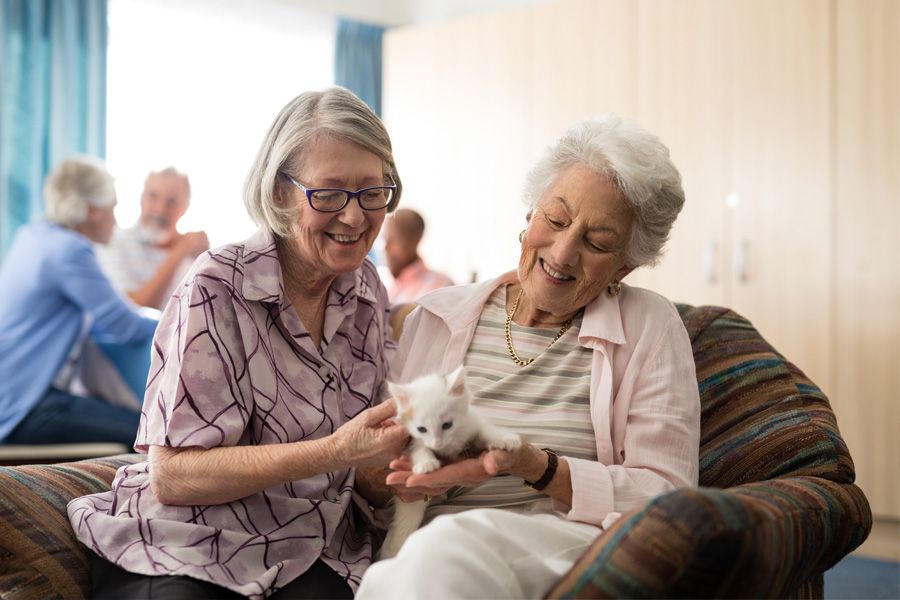 Senior Companions
You can be a friend and support for an older adult in your community.
Senior Companions are Missoula Aging Services volunteers who make regular visits to older adults in the Missoula area and help with daily living tasks like errands, household chores, driving to appointments, or going to social events. Senior Companions can also help caregivers by giving them the chance to take a break and take care of their own needs.
---
Who is eligible to be a Senior Companion?
Senior Companions are part of the national AmeriCorps Seniors program, which requires that participants be age 55 or older and be income eligible. Senior Companion volunteers receive a small tax-free hourly stipend as reimbursement. Click the button below to view the full Senior Companion job description.
If you are under age 55, the Caring Companion volunteer position may interest you. This position also provides help to local older adults.
---
How to become a Senior Companion
1. Let us know you're interested:
Click here to contact the Volunteer Services team by email or phone at (406) 728-7682. We will confirm whether you're eligible, or if there's another volunteer position that would be a better fit.
 
2. Submit a Volunteer Application:
Submit an application online by clicking the button below, or pick up a printed application at the Missoula Aging Services office.
The application process includes a required background check.
 
3. Orientation and placement:
If your application is accepted, we will follow up with you to schedule your orientation and training as a Senior Companion, and will work to match you with local older adult(s).
---
More information about the Senior Companion program
Resources for Senior Companions
Click the button below to download the Missoula Aging Services Volunteer Handbook.
Resources for Site Supervisors
If you are a Senior Companion Site Supervisor, please use these resources:
---

About AmeriCorps Seniors
AmeriCorps Seniors is a part of AmeriCorps, the federal agency that improves lives, strengthens communities, and fosters civic engagement through service and volunteering. The Foster Grandparent Program, Senior Companion Program, and RSVP are all AmeriCorps Seniors programs.
This program is available to all, without regard to race, color, national origin, disability, age, sex, political affiliation, or, in most instances, religion. It is also unlawful to retaliate against any person who, or organization that, files a complaint about such discrimination. In addition to filing a complaint with local and state agencies that are responsible for resolving discrimination complaints, you may bring a complaint to the attention of the AmeriCorps.
If you believe that you or others have been discriminated against, or if you want more information, contact:
Missoula Aging Services or
Office of Civil Rights and Inclusiveness
AmeriCorps
1201 New York Avenue, NW
Washington, DC 20525
(800) 833-3722 (TTY and reasonable accommodation line)
(202) 565-3465 (FAX); eo@cns.gov (email)