MAS Resource Appointments at Burlington Square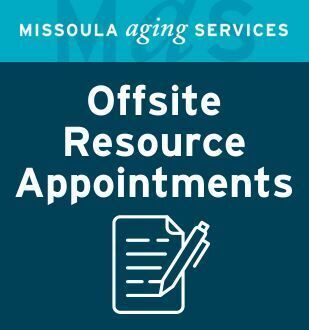 Are you looking for in-person assistance understanding your Medicare options, managing caregiving responsibilities, or another issue? MAS Resource Center Specialists are here to meet with you and help you find solutions, now available through offsite appointments at a location near you. Call (406) 327-6659 to schedule your one-on-one appointment at Burlington Square.
The Missoula Aging Services Resource Center team is well-trained to provide in-depth, unbiased help with a wide range of issues, including Medicare, caregiving, and accessing help from local and national programs.