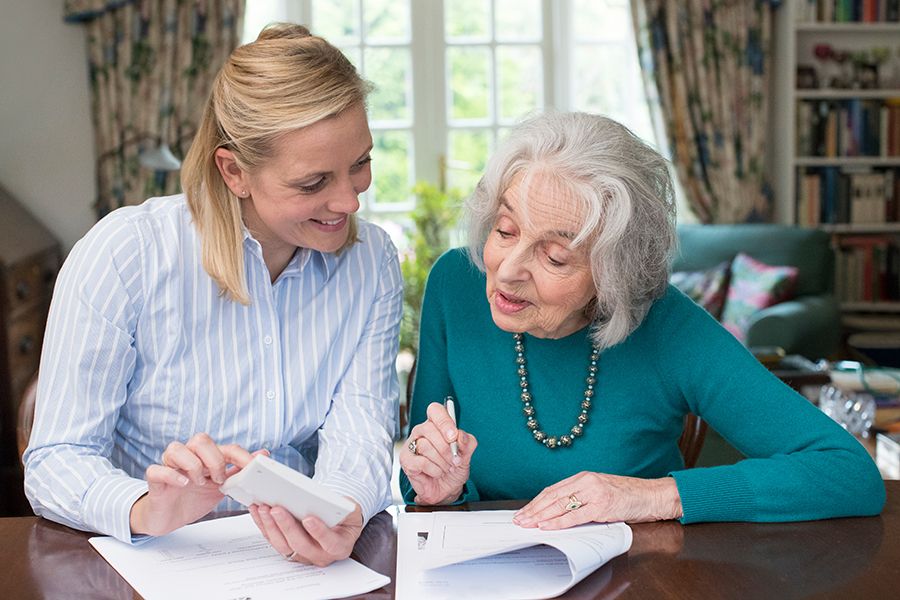 Care Management
Would you or a family member benefit from expert help managing health and quality of life needs? A Care Manager can work with you to create and implement a personalized care plan.
Care Managers work with clients, their caregivers and family members to find the right set of solutions to improve safety and quality of life. This support can be ongoing, or might just be for a few months to help a person get back on their feet after a hospital stay or a life transition.
Care Management is an approach to providing care to older adults that focuses on the physical, mental, and emotional health needs of each person.
---
Who can benefit from Care Management?
People with multiple medical conditions, or a significant new medical diagnosis
 
People needing to improve their safety and quality of life at home, especially after returning from a hospital or outpatient care stay
 
Caregivers who have recently become more involved with helping a loved one and are looking to develop a plan for increased support
 
Family members who live in another state or have limited time, and want to make sure their loved one gets the support they need
---
How does the Care Management program work?
Care Management services are available on a sliding scale, making them affordable for everyone. The first home visit to assess needs is provided at no cost.
Meet and Assess Needs: Your Care Manager will visit the home to complete a needs assessment and talk about goals for improving safety and quality of life.
 
Create Care Plan: Your Care Manager will create a care plan that sets goals for success and pulls together support from community resources and services to find solutions.
 
Manage Care Plan: Your Care Manager will visit regularly, communicate with providers to coordinate care, and provide support for unanticipated needs or health changes.
 
---
Get Started with Care Management
If you are interested in Care Management services for yourself or a loved one, contact the Care Management team and we will follow up with you.
Reach us by email, at (406) 728-7682 or by filling out the form below: