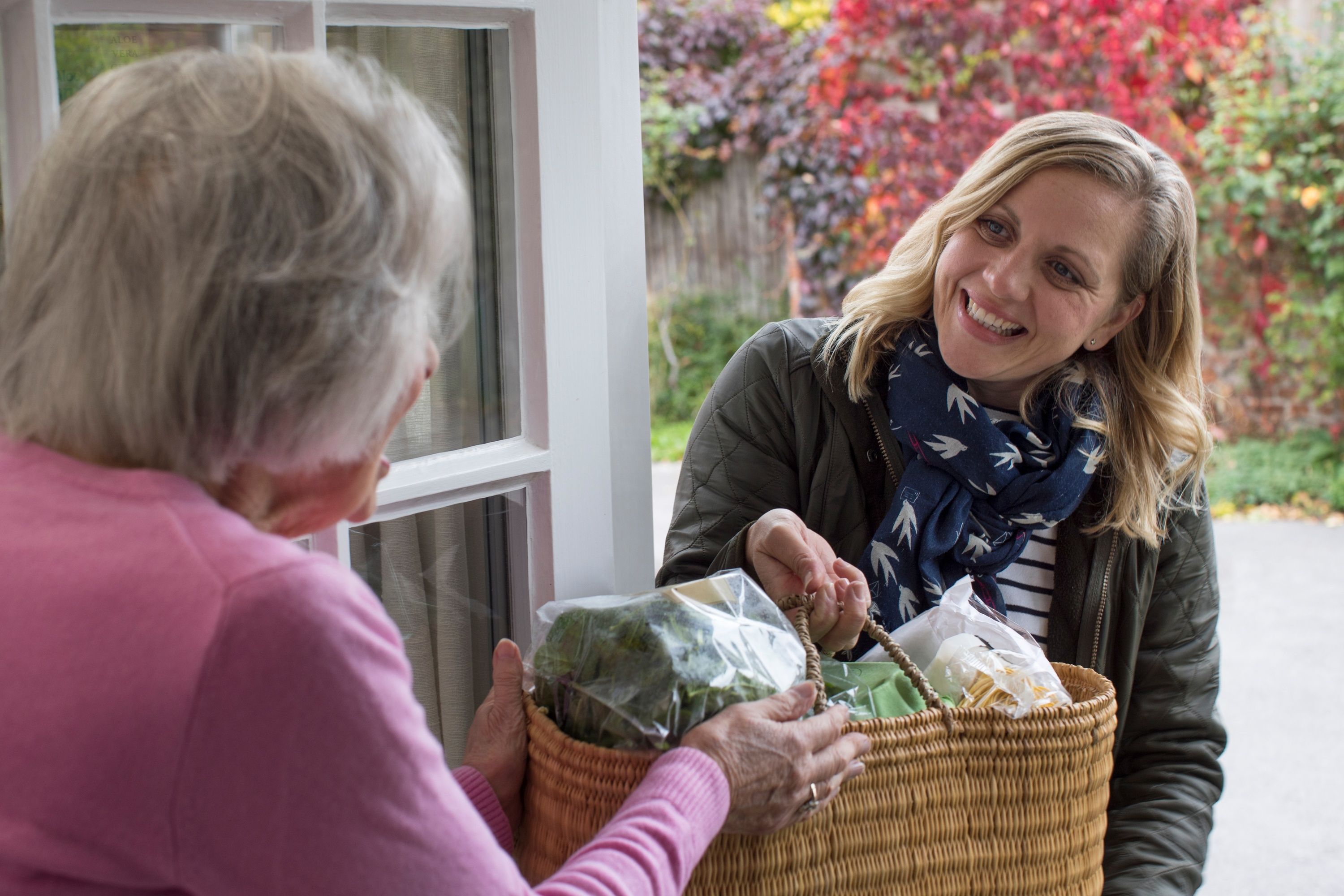 Help with Daily Tasks
Many older adults are able to continue living independently in their own homes as they age. Occasional help can make life easier.
Missoula Aging Services offers services to help with daily living. Some help is available at no cost through friendly volunteers, while other services are available for an affordable sliding fee based on income.
 
---
Companion Volunteers
Companion volunteers are friendly Missoula community members who visit weekly and can help you with daily living tasks, such as shopping, errands, or going to social events.
How to sign up
Call Missoula Aging Services at (406) 728-7682 and let us know you're interested.
We will follow up with a call to assess your needs and will work to match you with the right companion volunteer.
 
---
In-Home Support Services
Missoula Aging Services offers In-Home Support Services for an affordable sliding scale fee based on income. A dedicated Personal Care Attendant can come into your home on a regular schedule to provide respite, personal care or help with cleaning and preparing meals. This service is available for residents 60 or older living within Missoula city limits.
Please note, there is a nationwide shortage of Personal Care Attendants, and we are experiencing that shortage in Missoula.  As a result, we have closed our waiting list for services and can not guarantee services will be available.  We highly recommend that anyone needing in-home support services download the Home Care Provider List and contact these providers. 
We are seeking compassionate individuals to be a part of the solution to the worker shortage. Are you interested in joining a great team?  We welcome you to apply on the Careers page.
 
How to sign up
Let us know you're interested: Call Missoula Aging Services at (406) 728-7682.
 
Meet to assess your needs: We will schedule a home visit and meet with you to learn more about your needs. We will also collect basic financial information that will help determine an affordable sliding fee, based on income.
 
Placement: We will match you with a Personal Care Attendant (PCA) and work with you to schedule regular shifts when the PCA will provide in-home help. Even shifts as minimal as 2 hours every other week can be helpful.
Have questions? Contact Lenna Pocklington at (406) 728-7682 or email lpocklington@missoulaagingservices.org.