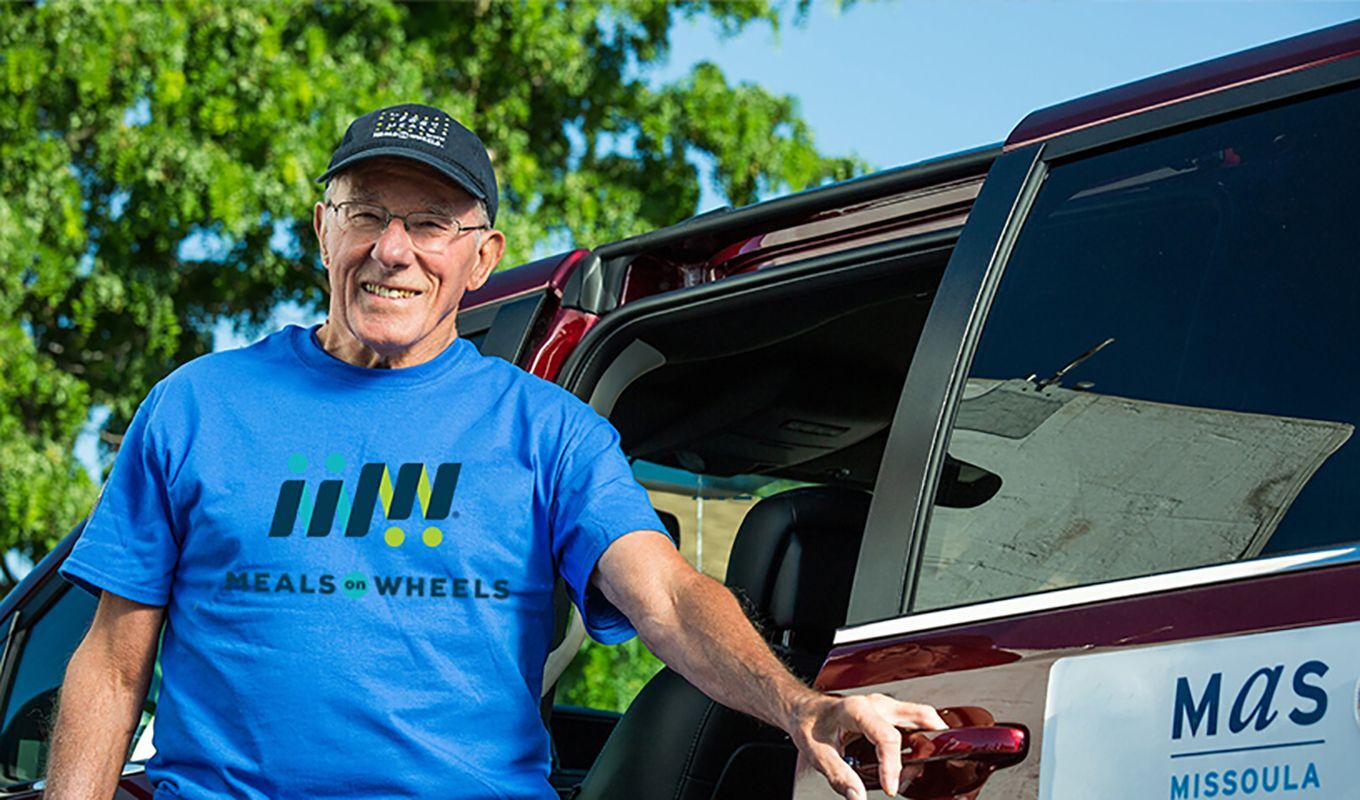 Volunteer with Meals on Wheels
Every weekday, the Meals on Wheels volunteer team works together to deliver hundreds of hot meals to older adults and people with disabilities throughout Missoula. Join the crew and help people right here in your community!
Meals on Wheels is a proven service that empowers people to remain living in their own homes by providing regular delivery of nutritious meals and friendly safety checks. Volunteers make it happen!
---
What types of Meals on Wheels volunteer positions are available?
Route Drivers:
Route Drivers deliver about 20 meals per shift on a designated route in Missoula County, between 10am and 2pm. Consistency is important, so there is a minimum 6 month commitment.
Substitute Route Drivers:
Substitute Route Drivers deliver meals on a designated route on short notice when regular Route Drivers are unavailable. Substitute Drivers have preference when there are openings for regular full-time routes.
---
Adopt-a-Route Sponsorship for Businesses
One lunch hour a week is all it takes to deliver a hot meal and a friendly smile to an older adult or person with a disability in need in our community. As an Adopt-A-Route Sponsor, your business commits to providing volunteers for a Meals on Wheels route, creating a meaningful volunteer opportunity for your employees. Our staff will work with you to create a tailored volunteer schedule that fits your company's needs. Contact the MAS Nutrition Team at (406) 728-7682 to find out more.