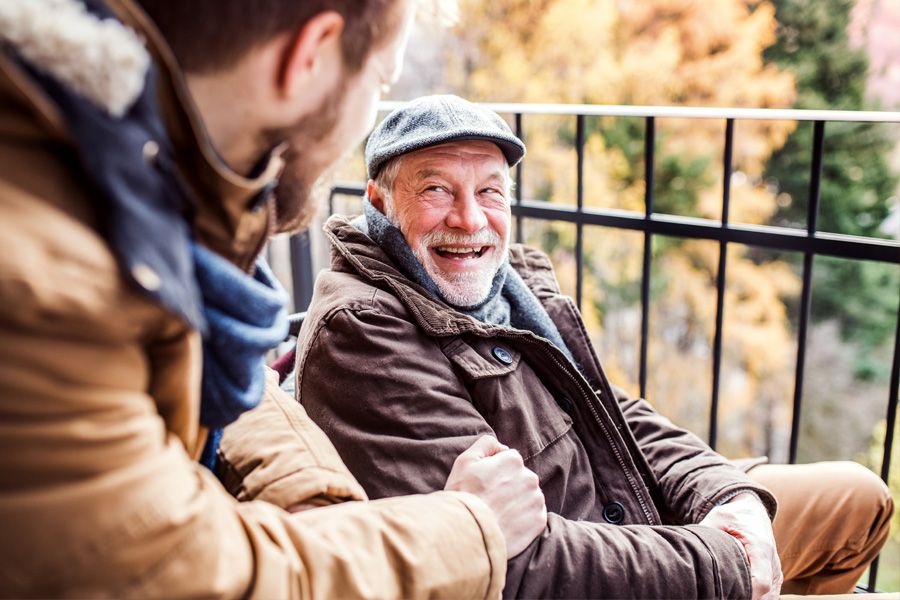 Dementia Friendly Missoula
Join the coalition to make Missoula a welcoming and supportive community for people living with dementia and their caregivers!
Dementia Friendly Missoula is a volunteer coalition affiliated with Missoula Aging Services and is the local chapter of the national Dementia Friendly America movement. We are community members, healthcare professionals, and organizations who advocate for the independence, dignity, and health of people living with dementia in Missoula County.
 
---
What does Dementia Friendly Missoula do?
We seek to:
Raise awareness of Alzheimer's disease and related dementias.
 
Educate and support adults living with dementia and their caregivers.
 
Build a network of businesses, faith communities, and other community groups committed to becoming more dementia friendly.
 
---
---
Dementia Friendly Businesses in Missoula
Dementia Friendly Missoula is pleased to recognize the following Dementia Friendly businesses! All have completed special training. If you are interested in taking the training, send us an email!
---
How you can help:
Individuals:
New members are always welcome! The Dementia Friendly Missoula team meets about once a month and has a number of volunteer positions.
Email Dementia Friendly Missoula here and we'll figure out how your skills can contribute to the team!
 
Local businesses, organizations and healthcare providers:
Dementia Friendly Missoula offers in-person presentations about dementia basics and steps you can take to be welcoming to people living with dementia.
To arrange a training, email Dementia Friendly Missoula here.
After completing training, you can take steps to become an official member of Dementia Friendly Missoula. You'll be able to display the Dementia Friendly Missoula logo and show your support to the public. 
Printed training resources are also available. Dementia Friendly America provides guides for many types of organizations, including hospitals, faith communities, and businesses.
 
---
More info about Dementia Friendly Missoula
Our history:
Dementia Friendly Missoula (DFM) began in 2015 as a grassroots initiative by a small group of Missoula community members.  As caregivers of loved ones with dementia, these founders had first-hand experience with the challenges faced by people living with dementia. They saw a need for change.
Since then, membership has grown from about 5 members to over 100, including people in the early stages of dementia, who have shared valuable information about their experiences and their vision for living well with dementia.
In 2016, DFM supported the development of the Montana Alzheimer's and Dementia State Plan. 2018 was another milestone year. That year DFM affiliated with Missoula Aging Services as a volunteer coalition, and also met the requirements to officially join the Dementia Friendly America Network. These partnerships come with a wealth of support and provide a roadmap as we continue to move forward.
 
Our partners:
Dementia Friendly Missoula would like to offer special thanks to our local and national partners: