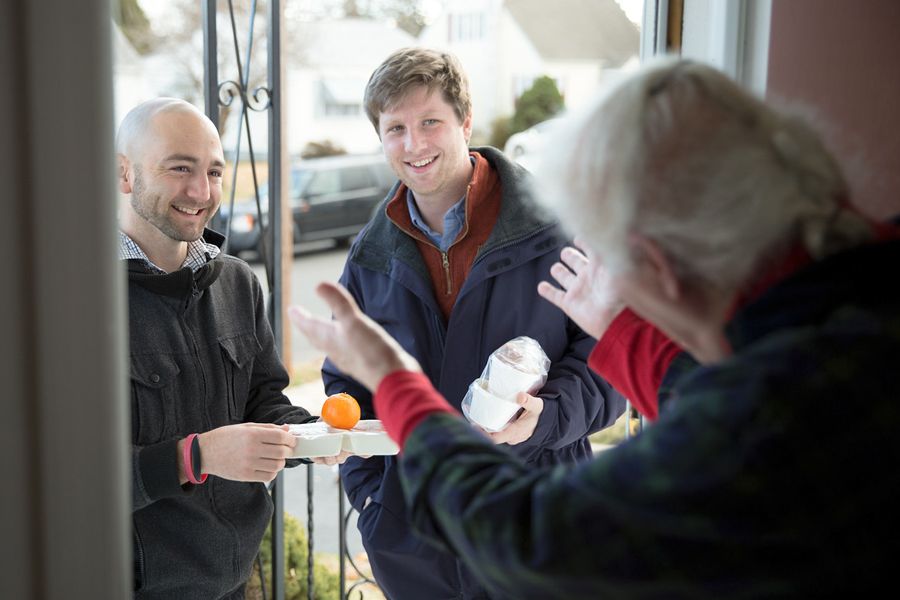 Meals on Wheels
Missoula Aging Services (MAS) Meals on Wheels program offers in-home delivery of hot meals four days a week.
Meals on Wheels provides homebound older adults who are unable to shop or cook for themselves a healthy meal, which empowers them to live safely and independently in their own homes. Meals are delivered by friendly volunteer drivers who also provide a smile and a daily safety check. 
 
---
Who is eligible for Meals on Wheels?
Meals on Wheels is available to qualified residents of Missoula County, including the Seeley-Swan Valley, who are either:
 
Adults age 60+
 
Adults with disabilities under the age of 60. Meals for adults with disabilities under the age of 60 are provided with a sliding scale payment plan. Individuals receive a home visit prior to service to determine eligibility.
---
How to sign up:
If you or a loved one is in need of Meals on Wheels, MAS can provide the service at no cost, though participants are asked to make a voluntary contribution to help cover the cost of the program. SNAP payments are also accepted.
Please contact Missoula Aging Services at 406-728-7682 for more information.