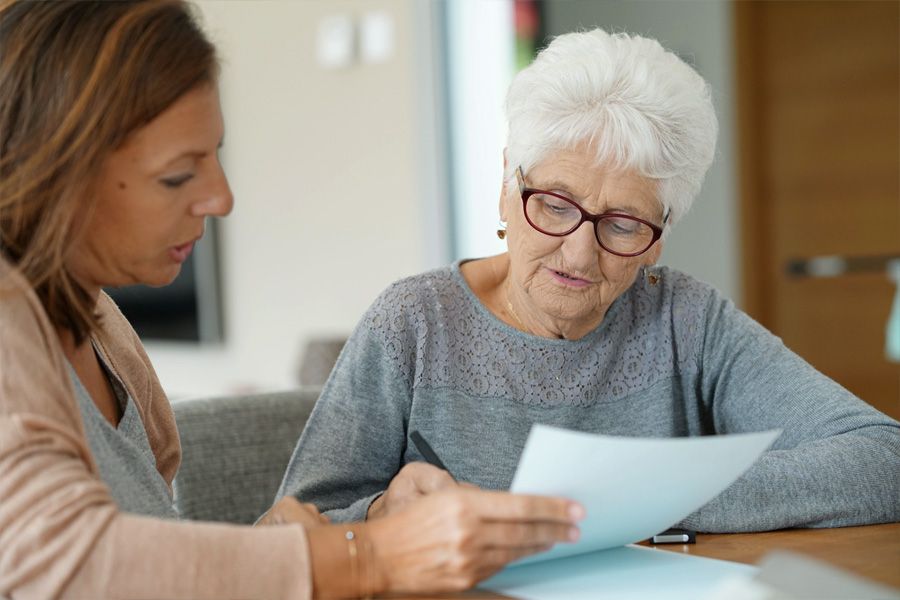 Financial Assistance
It can be hard to make ends meet when expenses like medical bills, housing and in-home care stack up. Missoula Aging Services is here to help you find ways to save money.
See below for an overview of available benefits programs for older adults in Montana, and how the Missoula Aging Services Resource Center can help.
 
---
Request a Resource Center Appointment
Resource Center staff can meet with you to look at your individual situation and determine whether you are eligible for benefits programs that may save you money. Appointments are also available to discuss Medicare specifically.
Click here to request an appointment, or for more information.
---
What programs are available for Montana residents?
Reverse Annuity Mortgage:
If you are 68 or older, you may qualify for a Reverse Annuity Mortgage from the Montana Board of Housing. With a Reverse Annuity Mortgage (or RAM), you can access your home's equity to pay for modifications to your home, in-home help, or other needs as you age in place.
Find out more from the Montana Board of Housing or call (406) 728-7682 for a RAM consultation.
 
Big Sky Rx Program
If you are on Medicare with limited income, you may qualify for assistance paying for prescription drug premiums. Big Sky Rx is a program administered by the State of Montana that helps Medicare beneficiaries pay for Medicare approved prescription drug insurance premiums (up to $34.61 per month).
Eligibility Requirements
Have Medicare Part D plan with premiums.
Annual Income less than $24,120 for an individual or $32,480 for a two person household.
However, the following resources do not count as income:

IRAs, Bonds, Stocks and Savings Accounts
For more information, schedule an appointment at MAS, call 1 (866) 369-1233 or visit the Big Sky Rx website.
 
Extra Help for Low-Income Individuals
Some people with limited resources and income are eligible for Extra Help to pay for the costs of monthly premiums, annual deductibles, and prescription co–payments related to a Medicare prescription drug plan.
Eligibility Requirements
Annual Income is limited to $16,755 for an individual or $22,695 for two person household. 
The resource limit is $13,070 for an individual or $26,120 for a two person household. Resources include bank accounts, stocks, and bonds. Your house and car are not counted as resources.
For more information, call the Missoula Social Security Administration Office at 1 (866) 931-9029 or visit the Extra Help website to complete an application.
 
Medicare Savings Programs
Medicare Savings programs may be able to help you pay for Medicare Part A (Hospital Insurance) and Medicare Part B (Medical Insurance) deductibles, coinsurance, and copayments if you meet certain conditions.
Call Missoula Aging Services' Resource Center at (406) 728-7682 to see if you qualify for any of these assistance programs or use the self-screening tool on the Benefits Check Up website. Program applications are available at the Missoula Aging Services office.
 
Patient Assistance Programs
Patient Assistance Programs provide free or low-cost prescription drugs to patients who can't afford them.  Most drug companies have patient assistance programs. Each drug company has specific eligibility guidelines.
Here are a few websites that can help you find a Patient Assistance Program: