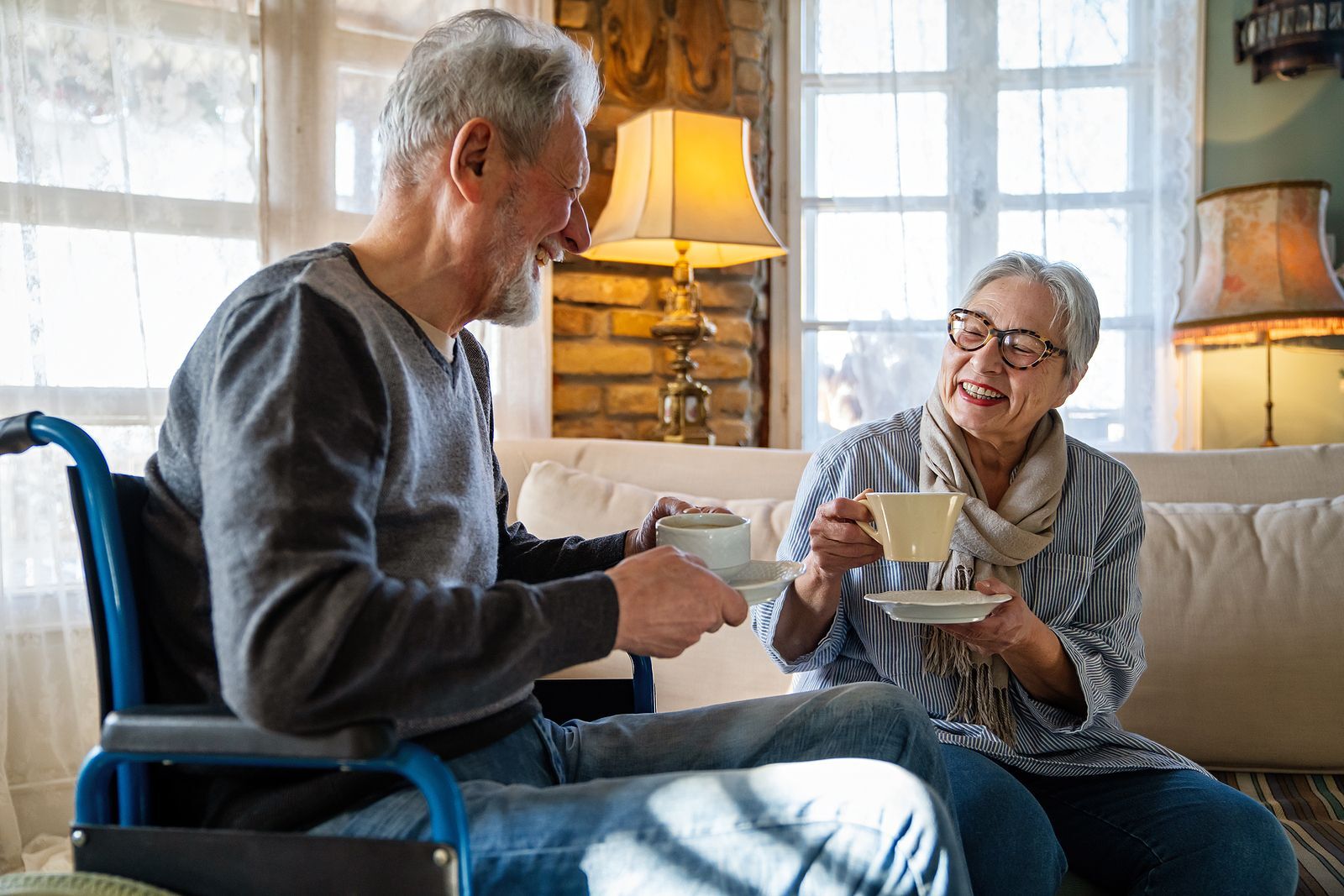 Montana's Community First Choice (CFC) and Personal Assistance Services (PAS) are Medicaid programs that allow older people and people living with disabilities to "self-direct" their care to someone of their own choice. Certain family members can be hired and paid as personal care providers. This program helps older adults and people with disabilities continue to live independently. 
Missoula Aging Services offers this important service through the CFC/PAS programs. The type of care authorized is tailored to the individual in a person-centered manner and is dependent upon their needs, living situation, and availability of caregivers.
---
What services are available through the CFC/PAS programs?
Part of the eligibility process is to complete a functional assessment with Mountain-Pacific Quality Health. The services authorized will be based on individual needs. Some examples of what may be provided include:
Activities of Daily Living
Bathing
Dressing
Grooming
Toileting
Eating
Medication assistance
Ambulation and exercising
Medical escort
In addition to these activities, some people may qualify for assistance with grocery shopping, housekeeping, laundry, community integration, correspondence assistance, personal emergency response systems, as well as yard hazard removal to provide safe access and entry to their homes.
---
Is Self-Directed Care right for me?
Missoula Aging Services also offers Self-Directed CFC/PAS Services. These options are for people who wish to direct their own care. The client or their Personal Representative is responsible for the hiring, training, and managing of Personal Care Attendants (PCA). MAS supports this by managing payroll services for the PCAs the client has hired. To qualify, the person must have authorization from their health care professional and meet "capacity"- the ability to demonstrate an understanding of the program requirements. If someone is unable to meet the requirements of Self-Direction, they may have the opportunity to appoint a Personal Representative to manage the program on their behalf.
Who is eligible for these programs through Missoula Aging Services?
To qualify for Self-Directed CFC/PAS services, you must:
Have a health condition that limits your ability to perform activities of daily living.
Be eligible and approved for Medicaid.
Participate in the functional screening process with Mountain-Pacific Quality Health.
---
How do I get started?
If you are interested in the CFC or PAS programs, please call Missoula Aging Services at (406) 728-7682.