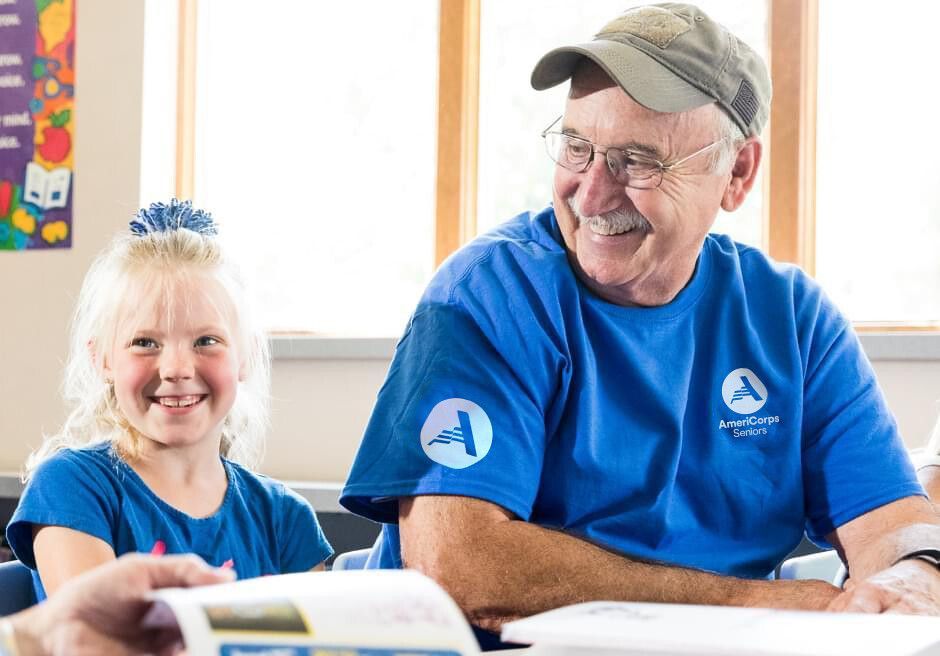 Foster Grandparents
You can make a difference in local schools by serving as a Foster Grandparent!
Foster Grandparents are Missoula Aging Services volunteers who are placed with local schools and assist teachers by providing extra support to students. As a Foster Grandparent, you are a role model, a tutor and a friend. You help children learn to read, provide one-on-one tutoring and guide children at a critical time in their lives.
Current needs:
Locations Missoula County Schools from Lolo to Frenchtown to Condon are in need of volunteers.
Ages: Volunteers are requested for students ranging in age from Pre-Kindergarten to High School.
---
Who is eligible to be a Foster Grandparent?
Foster Grandparents are part of the national Americorps Seniors program, which requires that participants be age 55 or older and be income eligible. Foster Grandparent volunteers receive a small tax-free hourly stipend as reimbursement. Click the button below to see the Foster Grandparent job description.
Other volunteer opportunities with local schools may be available. Check the Volunteer Opportunities page for current openings.
---
How to become a Foster Grandparent
1. Let us know you're interested:
Click here to contact the Volunteer Services team by email or phone at (406) 728-7682. We will confirm whether you're eligible, or if there's another volunteer position that would be a better fit.
 
2. Submit a Volunteer Application:
Submit an application online by clicking the button below, or pick up a printed application at the Missoula Aging Services office.