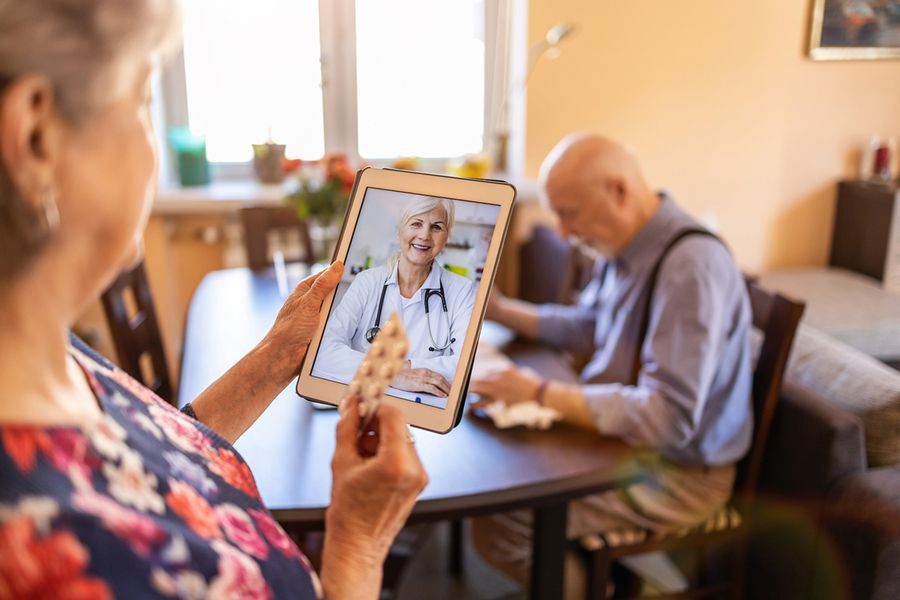 Missoula Aging Services (MAS) announced the Lifelong Connections program aimed at connecting older adults in Missoula County with tablets and training, and has received additional tablets to be distributed to community members. The program recently received twenty-five more tablets, so older adults in Missoula County can connect with online resources, friends, and family.
The Lifelong Connections program was initially launched in 2020 in response to the COVID-19 pandemic. The program was created as a resource for older adults to combat social isolation and provide telehealth opportunities to stay connected with their physicians when in-person interactions were considered unsafe. When the program began, a total of fifty tablets were available. To date, one hundred people have taken advantage of the program in Missoula, nine individuals have accepted tablets in Seeley Lake, and twenty-one tablets have been distributed in Ravalli County.
Even before the pandemic, many older adults in our community had limited internet and computer access. Often, equipment was outdated and didn't have cameras or microphones, which made staying connected to their physicians through telehealth impossible. The Lifelong Connections Program provides wireless internet services with tablets, so they are still accessible to those who do not have their own internet service.
Lifelong Connections program manager Madison Moldenhauer shares, "It has been extremely rewarding to see the success of this program. Older adults using Lifelong Connections not only have access to telehealth, but they are learning the basics of using email, Facetime, Zoom, and other programs, which greatly helps combat social isolation."
The Lifelong Connections program offered through Missoula Aging Services is currently seeking more participants and volunteers. Older adults interested in signing up for the program can call Missoula Aging Services at (406) 728-7682.