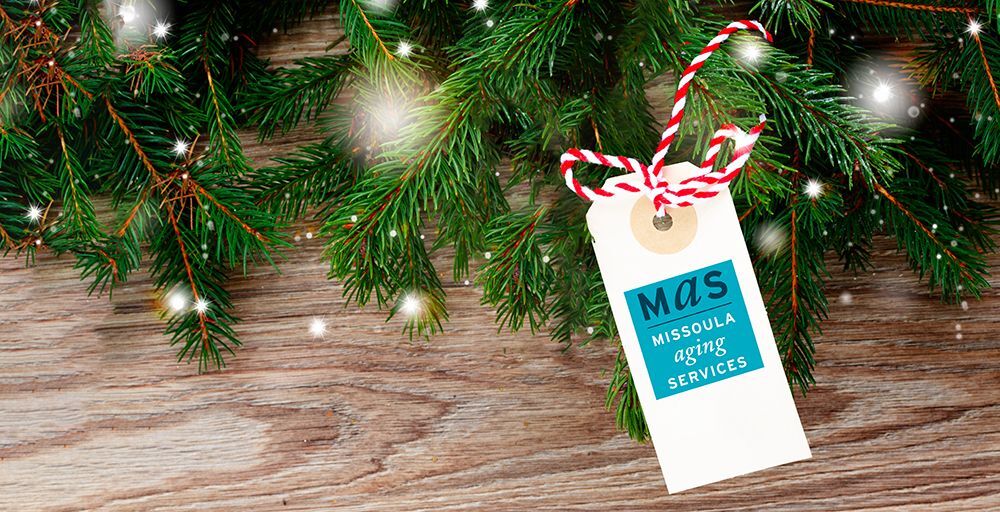 The holiday giving season has arrived, and Missoula Aging Services (MAS) is asking for community support to help older adults and caregivers in Missoula County.
Missoula Aging Services hosts a Virtual Giving Tree and hang tags on the Missoula Public Library's Giving Tree, to support programs and services for older adults and caregivers in Missoula County. Providing critical resources such as Meals on Wheels, Memory Care Support Services, In-Home Support and more, Missoula Aging Services promotes the independence, dignity and health of older adults and those that care for them.
Donations will go directly to helping older adults in our community. Last year's Giving Tree raised almost $5,000 in donations that went to providing Meals on Wheels, gas cards for volunteer drivers, grocery cards for those in need and more.
Donations can be made in any amount, are tax-deductible, and all contributions support our older neighbors right here in Missoula County. To make a difference this holiday season, please donate to the Holiday Giving Tree by taking a MAS Giving Tree tag off the tree at the Missoula Public Library or making a gift online.