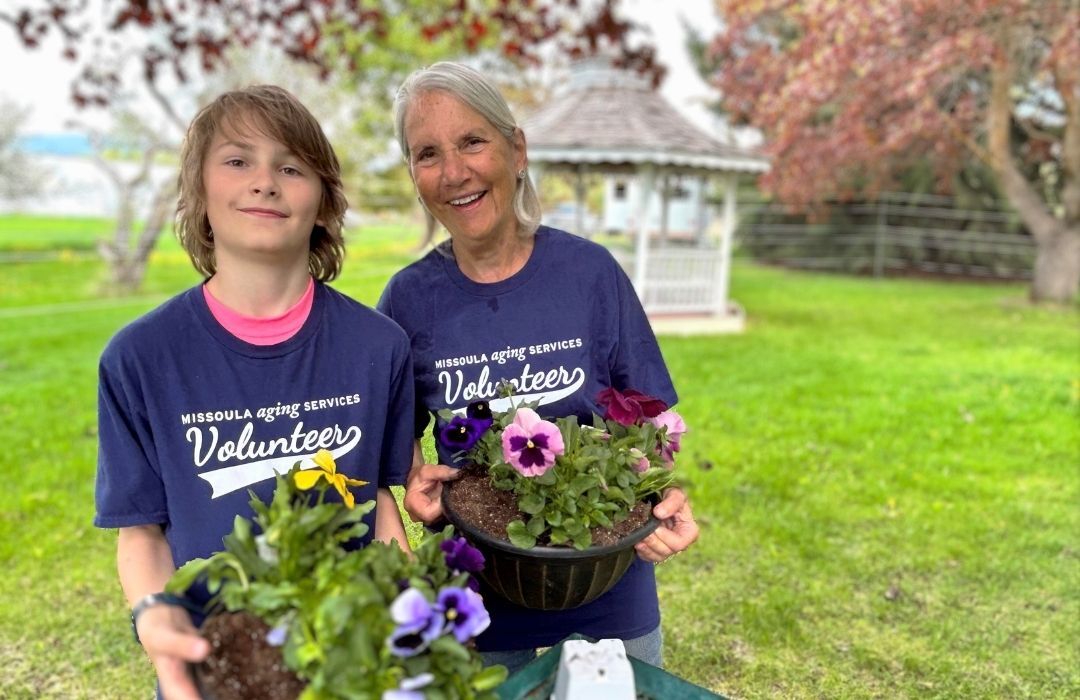 Missoula Aging Services has started a new program to help older adults and adults with disabilities live independently at home by assisting with seasonal outside chores. The new Cleanup Crew helps clients who cannot physically complete the tasks or afford to pay someone to help.
The Cleanup Crew program relies on volunteers to help with chores such as:
Lawn mowing
Weeding
Shrub trimming
Pet mess cleanup
Garden planting
Leaf raking
Debris removal
Yard fruit removal and donation
Window screen replacement
AC unit placement
Window cleaning
In addition to volunteering their time, people can also donate yard cleanup tools for the program. Rakes have been in high demand this spring, and the Agency welcomes tool donations of any kind, new or gently used. 
"We have 28 clients and ten great volunteers in our growing Cleanup Crew program. We currently have a waiting list for clients interested in assistance. We hope to keep those waiting to a minimum, but we need to find more people to lend a hand," shared Adrienne Hopkins, Volunteer Coordinator and Program Developer for MAS.
"The most needed chores we are getting calls about now are raking, bush trimming, and flower bed cleanup. We would appreciate donations of time, funds, or spring yard tools."
The Agency is working with local businesses to set up Cleanup Crew group service days, which is an especially effective way to help older adults in the community. "When a group of five or six volunteers shows up to a client's home, you can imagine how much work can be accomplished. It is a great way for businesses to give back to our community in a short period of time," Hopkins added.
Interested in volunteering or donating? Please call Missoula Aging Services at (406) 728-7682.