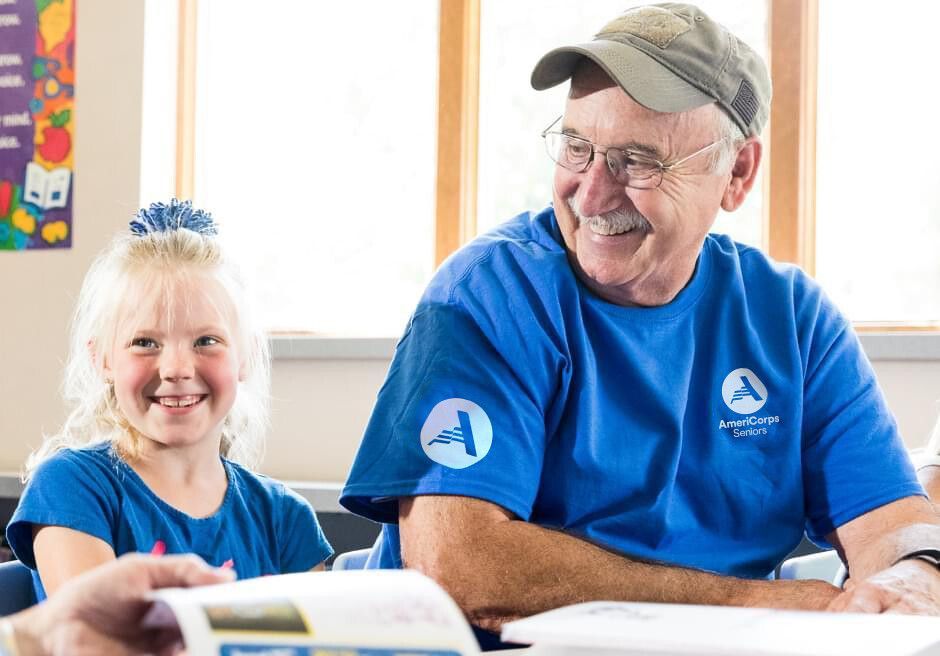 SENIOR CORPS HAS A NEW NAME: AMERICORPS SENIORS!
February 15, 2021
by Laura Degele
For over 50 years Senior Corps volunteers have brought out the best of America although we have a new name, our legacy will continue. The Corporation for National and Community Service is proud to announce the rebranding and merging of AmeriCorps and Senior Corps. Senior Corps is now known as AmeriCorps Seniors.

AmeriCorps Seniors volunteers provide service to Missoula County in the following areas: housing for families; food distribution, disaster relief, Veterans and families, tutoring and mentoring students, helping older adults remain independent in their homes by offering transportation and socialization and so much more!

Foster Grandparents, RSVP, and Senior Companions fulfill the mission at Missoula Aging Services and AmeriCorps Seniors to promote the independence, dignity, and health of older adults and those who care for them while we strengthen Missoula County communities and foster civic engagement.

You will begin to see the new branding logos and name changes on social media, brochures, mailings, electronic newsletters, and much more over the next few months. All our programs are widely recognized in our community we will keep the names Foster Grandparents, RSVP and Senior Companions because that is who are and what we do.
We know you will embrace this change as much as we are.
Congratulations AmeriCorps Seniors members!