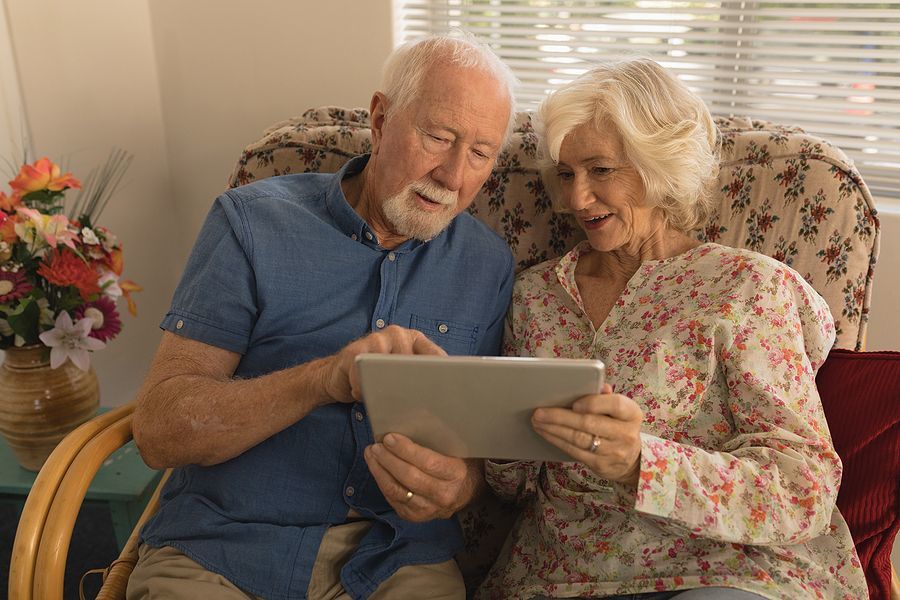 December 10, 2020
New Lifelong Connections Program Provides Older Adults with Tablets and Training
Just months into the COVID-19 pandemic, Missoula Aging Services (MAS) identified the need to help older adults learn how to use technology to address many of the challenges associated with increased social isolation. Many of our older neighbors have no access to technology or wifi. Some have outdated equipment that does not have cameras or microphones, leaving them unable to take advantage of telehealth opportunities to stay connected with their physician. Many challenges exist with accessing safe online services designed to replace traditional routines like grocery shopping.
MAS dedicated a substantial amount of funds to develop a new program, Lifelong Connections, to train older adults on using technology and to purchase the technology that is ready to be used. MAS was joined by several generous donors, notably the Montana Geriatric Education Center, State of Montana Business Innovations Grants, and the May & Stanley Smith Charitable Trust.
The goal of Lifelong Connections is to train 100 older adults on how to use technology in order to access telehealth, reduce social isolation, continue to volunteer, and to be able to take advantage of the services available online.
So far, MAS has equipped 5 people to conduct training, and trained a number of volunteer Foster Grandparents and Senior Companions, providing them with Samsung tablets with unlimited data services. Lifelong Connections will recruit and train additional volunteers to help older adults who either have the technology but don't know how to use it or need access to the tablets and data services but can't afford it.
---
To learn more about Lifelong Connections, or to volunteer as a trainer, call (406)728-7682. 
To make a contribution in support of this program, click here.
---