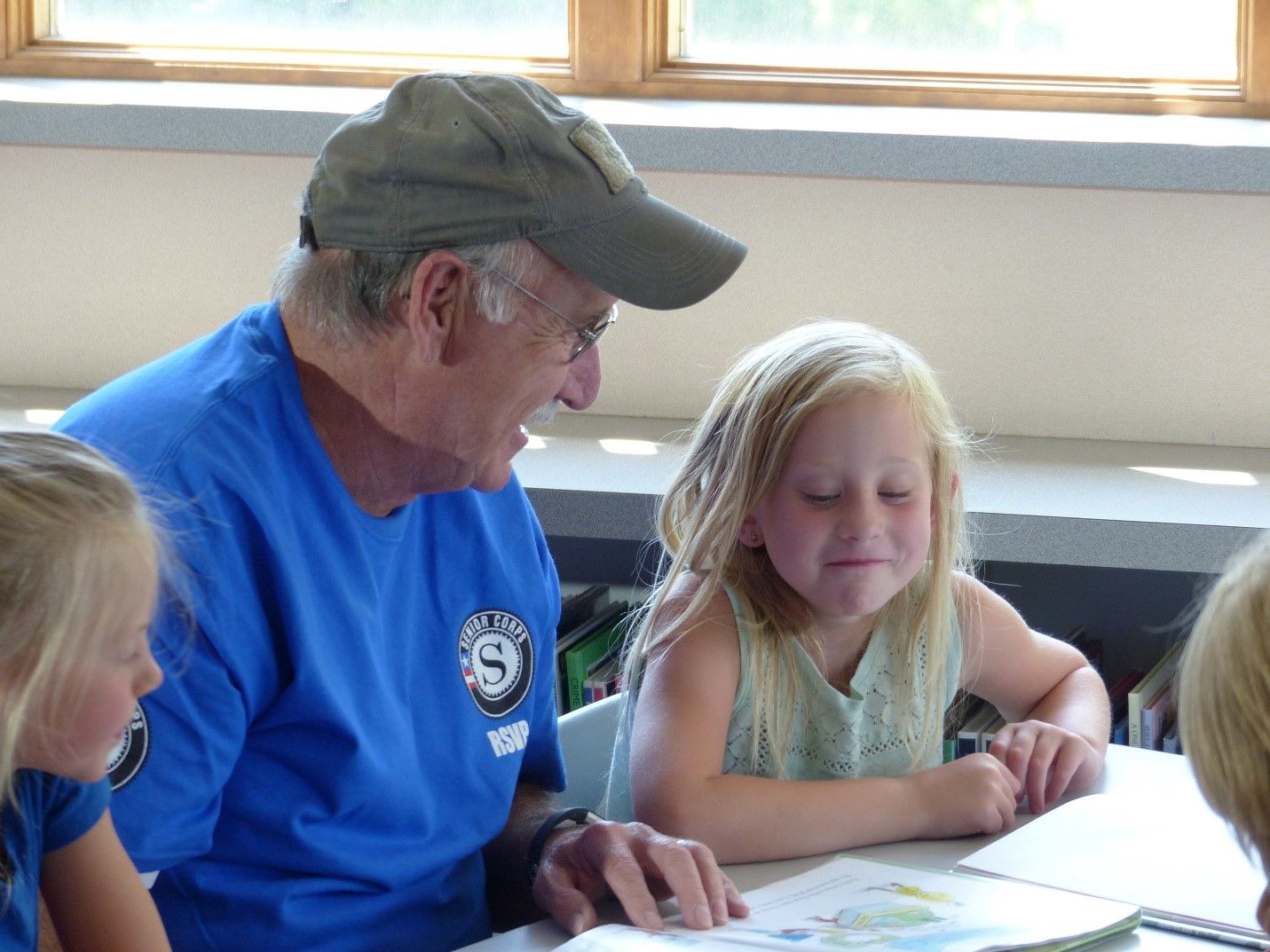 Older adult volunteer sitting with child at school and helping them with reading
May 11, 2020
Make Your Mark: Celebrating Older Americans Month
by Cassidy Belus
By 1963 only nine-percent of Americans had reached their 65th birthday. Many were living in poverty with few services to support them. President John F. Kennedy and members of the National Council of Senior Citizens met to address these concerns. Together, they proposed Older Americans Month as a way to raise awareness. This propelled new legislation. Just two years later, under President Lyndon B. Johnson, The Older Americans Act was created and May was officially declared as Older Americans Month.
For nearly six decades, May has been a time to celebrate the contributions of older adults both past and present. The theme this year, Make Your Mark, goes to the core of what this month is all about. It is a reminder that our aging neighbors and family members have so much to offer our communities and we see this on a daily basis at Missoula Aging Services (MAS). Our volunteers are primarily older adults with a wide range of different backgrounds. Each one contributes to improving their community and helping others in need.
Senior Companion Judy Jones Allen has volunteered more than 7800 hours with Senior Corps. Volunteer Orrin Johnson was serving in local Missoula schools 28 hours a week before the pandemic. RSVP Tutor, Jim Haueter, carved individual wooden animals for each of his first graders during their Earth Day celebrations this April.
These are just a handful of examples of the impactful work of older adults. In Missoula County, throughout Montana and across the world older adults are leaving their mark.