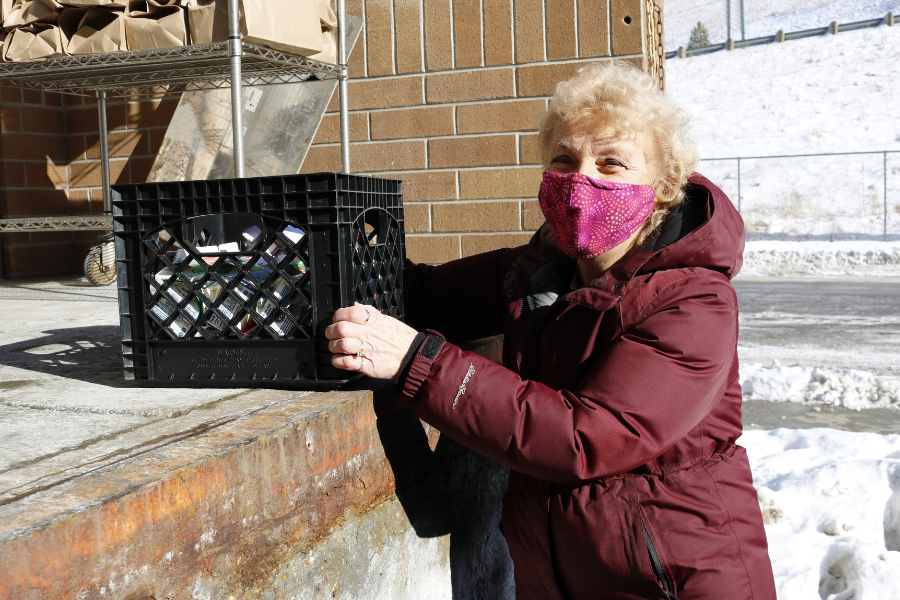 March 26, 2021
Letter: Your Meals on Wheels Gift Makes a Tremendous Impact in Your Community
It would be a vast understatement to say that this past year has been a challenge. We have been universally impacted by a pandemic that has taken hundreds of thousands of American lives, shattered the economy, and left people feeling fearful and uncertain.
Despite that, hope is on the horizon as the availability of the coronavirus vaccine increases. With this new light shining on a healthier future down the road, we continue the work of serving Missoula County to ensure its most vulnerable members consistently receive nutritious food. As Covid-19 so devastatingly hit last March, the Missoula Aging Services Meals on Wheels program restructured its delivery process to mitigate concerns about personal contact and social distancing. Volunteer delivery drivers very capably adapted to our initial alternate Meals on Wheels delivery method. We have since returned to a more normal delivery schedule, but at no time throughout this pandemic did we stop delivering meals to people in need.
This work has only been possible—especially during the worst of times—thanks to the dedication and sacrifice of approximately 70 Meals on Wheels volunteer drivers, and to all the members of our community who financially support Missoula Aging Services each year. As you may know, a large part of that support happens this month each year through our March for Meals fundraising efforts. Your support is vital, now more than ever. 
Due to Covid-19, our client numbers rose by 40-percent, and drivers delivered nearly 96,000 meals in the first ten months of this pandemic. People face additional concerns which have only been complicated by the coronavirus. Besides the health issues many Meals on Wheels clients already face, the pandemic has created food security risks, heightened depression and anxiety, and increased social isolation. March for Meals has been spotlighting these experiences, strengthening efforts to deliver food to people and allowing clients to engage with caring, compassionate volunteers.
Please consider giving to Meals on Wheels this March during the March for Meals campaign. You hold an opportunity in your sights, to make a big difference in the life of a person who may be your neighbor, your friend, your parent, or a stranger.
With gratitude and wishes for good health,
Dean Thompson, Nutrition Program Manager