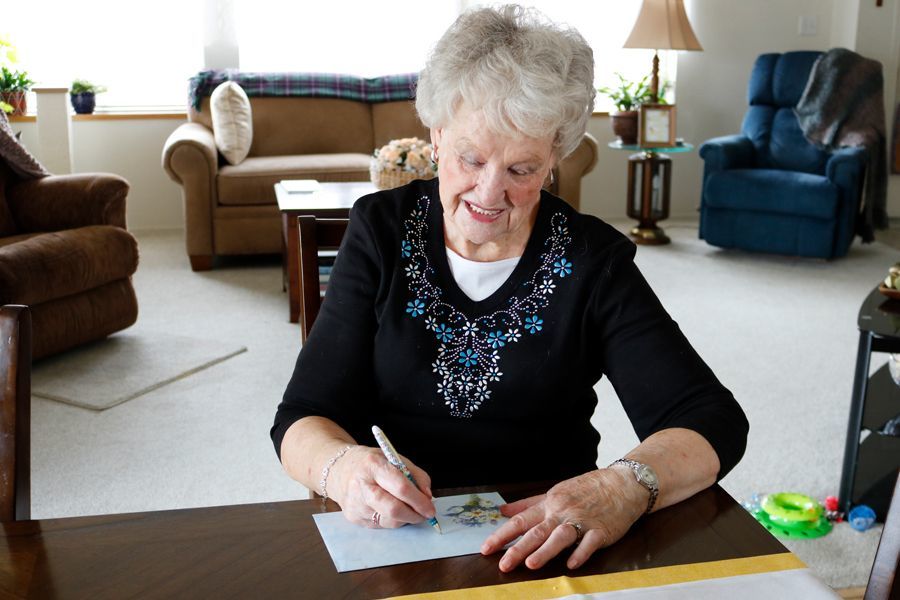 Volunteer Recognition Week 2021
April 18, 2021
National Volunteer Recognition Week is from April 18-24, and Missoula Aging Services is joining with other organizations across the country to celebrate the importance of volunteers in making our communities more compassionate and more resilient in the face of adversity.
This is a time each year when we step back and take the time to appreciate the hundreds of volunteers who have been helping out schools, organizations and people throughout Missoula. This past year was a year unlike any other, and so we are especially thankful for our volunteers who have stepped up when it was needed most.
---

---

This year's theme, "Volunteering with Resilience", recognizes that volunteers have had to adapt to the changing needs of the community during the pandemic, and that they have showed their resilience and creativity in finding new ways to help people and encourage others:
 
Meals on Wheels volunteers adapted to changing schedules to keep the service running throughout the initial lockdown and new volunteers joined so that Meals on Wheels could expand to help more people.
 
Foster Grandparents provided support in many different ways to help students and teachers get through this difficult time. They provided online tutoring sessions, recorded videos of themselves reading favorite books for their classrooms, and helped teachers prepare materials for remote learning.
 
Seniors Companions helped older adults stay connected through regular check in calls and cards.
 
RSVP volunteers created reusable masks, and volunteered to help partner organizations continue their work during this difficult time.
 
Though the need in our community remains great, it's important to take the time to recognize the impact that volunteers have had for people throughout Missoula.
Because of MAS volunteers, this year:
 
Nearly a thousand reusable cloth masks were made and donated to members of the community and partner organizations.
 
Meals on Wheels was able to expand services to serve 40% more people and meet the increased need in the community.
 
Teachers at 16 local schools had extra support as they worked to manage new remote and mixed learning schedules.
 
Older adults who would otherwise have been isolated received check in calls from Senior Companion volunteers.
 
A total of 58,000 hours of volunteer service helped the Missoula community.
 
The Missoula Aging Services Volunteer team looks forward to once again having an in-person volunteer celebration in the future. In the meantime, we are happy to say that many of our volunteers have been able to get vaccinated and we are beginning the transition back to more in-person volunteering.
MAS volunteers, thank you sincerely for your resilient service this past year, and here's to continued rebuilding throughout the rest of 2021!