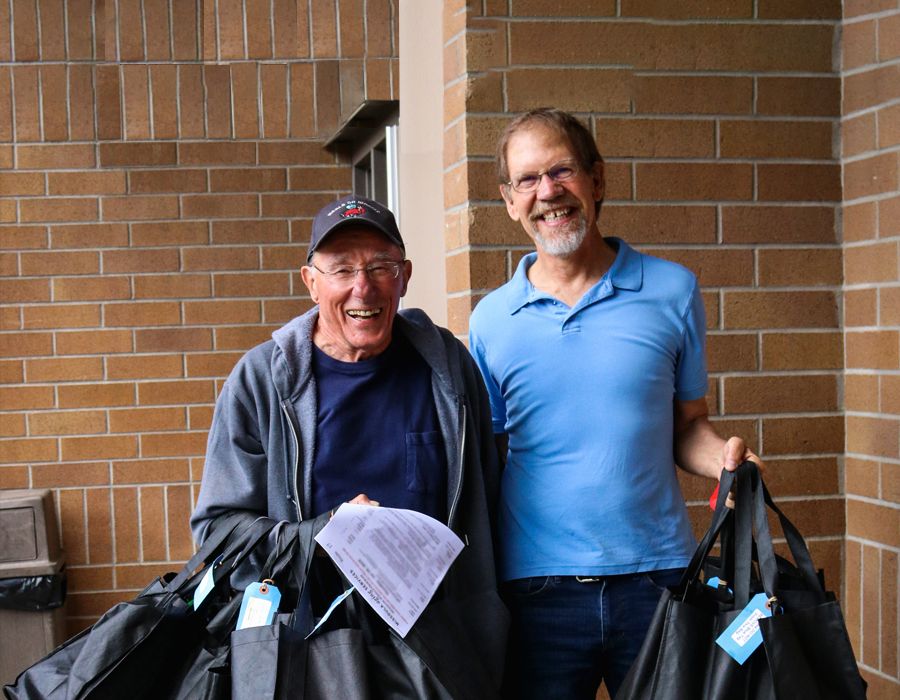 March for Meals 2020
---
Thanks to you, March for Meals raised $64,886!
Missoula Aging Services would like to extend heartfelt thanks to all of the community members and organizations who stepped up to support the March for Meals fundraiser.  Though the M4M campaign happened as the first days of the pandemic unfolded, you came forward to help end hunger and isolation for older adults in your community!
Meals on Wheels continues to bring hot nutritious food right to local residents, along with an important daily safety check. Meals on Wheels staff and volunteers, began preparing in March to serve a larger homebound population. Currently over 3,000 meals are being delivered each week, which is three times the normal amount.
Because of you, homebound older adults and people with disabilities in your community will receive regular nutritious meals, will be able to stay in their homes, and know that they have people around them who care.
---
Community Champions Day 2020

During March for Meals, elected officials, community leaders and prominent figures showed their support by signing on to advocate against senior hunger, joining thousands of other Community Champions across the country. Thank you to everyone who wrote statements of support, participated in Community Champions Day and/or helped deliver Meals on Wheels to homebound older adults.
Thank you to our 2020 Community Champions
 
Governor Steve Bullock and First Lady Lisa Bullock

Senators Steve Daines and Jon Tester

Representative Greg Gianforte

Mayor John Engen

County Commissioners Josh Slotnick and David Strohmaier

Jaeson White, Chief of Police

Connie Keogh, MT House Representative District 91

City Council Members Jesse Ramos, Healther Harp, and John Contos

Deb Frandsen, Regional Director for Sen. Jon Tester; Sharon Parks-Banda, Field Representative for Sen. Steve Daines; Sonny Capece, Field Representative for Rep. Greg Gianforte

Sponsor representatives Teresa Drew (The Good Food Store), Denise Sherman (Case Management Caregiving) and Larry Riley (Garlington, Lohn, and Robinson)

Larry White and the MAS Governing Board

Joshua Warren and Lia White, Thomas Cuisine Management
---
Thank you to our 2020 Sponsors!
Thanks to our sponsors who supported the 2020 March for Meals!
To learn about sponsorship opportunities, contact us by email here.