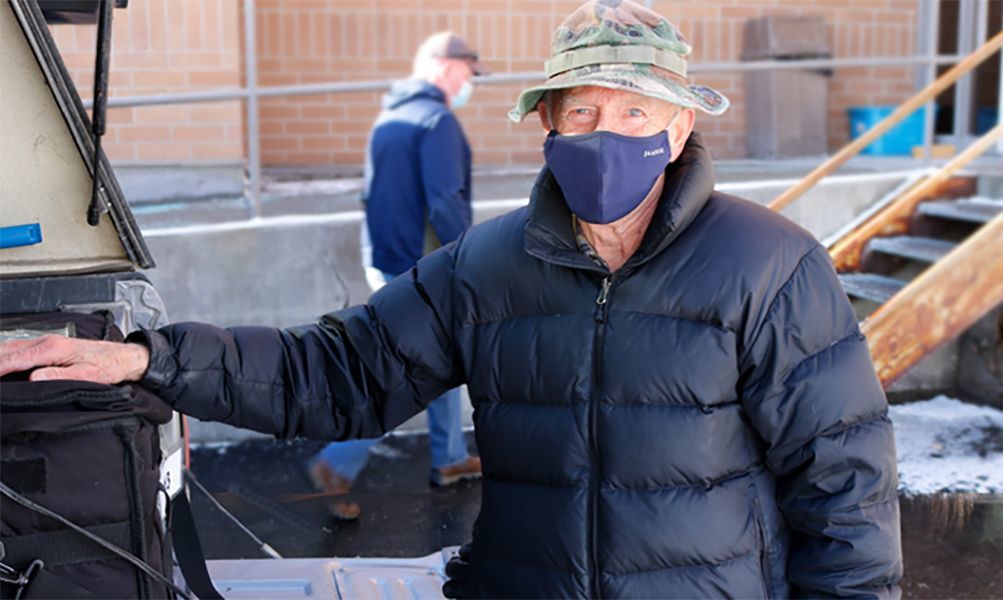 Delivering So Much More Than A Meal
---
Missoula Aging Services is participating in the 19th annual March for Meals – a month-long, nationwide celebration of Meals on Wheels and our older neighbors who rely on this essential service to remain healthy and independent at home, now even more so amid the COVID-19 pandemic.
---

"In the last year, we have experienced a 40% increase in the demand for our services in Missoula County," says Susan Kohler, CEO of Missoula Aging Services. "We have been in awe of the outpouring of support, and there's still much we can do to ensure everyone in need of this vital lifeline can benefit from being well-nourished and more connected to our community through this challenging time." Meals on Wheels delivered 96,000 meals in the first 10 months of this pandemic.  In response to the pandemic, the total number of clients served grew by 40%.
This work has only been possible -especially during the worst of times- thanks to the dedication and sacrifice of over 80 Meals on Wheels volunteer drivers, and to all the members of our community who financially support Missoula Aging Services each year. A large part of that support comes during the month of March each year through March for Meals fundraising efforts. Now, more than ever, Meals on Wheels needs your support.
Because of you, homebound older adults and people with disabilities in your community will receive regular nutritious meals, will be able to stay in their homes, and know that they have people around them who care. Your gift will help us support the local programs that keep our older neighbors safe and living independently nationwide. 
Make an impact in your community today by supporting Meals on Wheels.
---
Community Champions Day 2021
Missoula Aging Service's celebration will include a virtual Community Champions Day, on March 23.
---
Thank you to our 2021 Sponsors!
Missoula Aging Services sincerely thanks all of the local businesses who are sponsoring the 2021 March for Meals and helping provide Meals on Wheels for older adults and adults with disabilities in Missoula, during this time when the need is especially great.
To learn about sponsorship opportunities, contact us by email here.