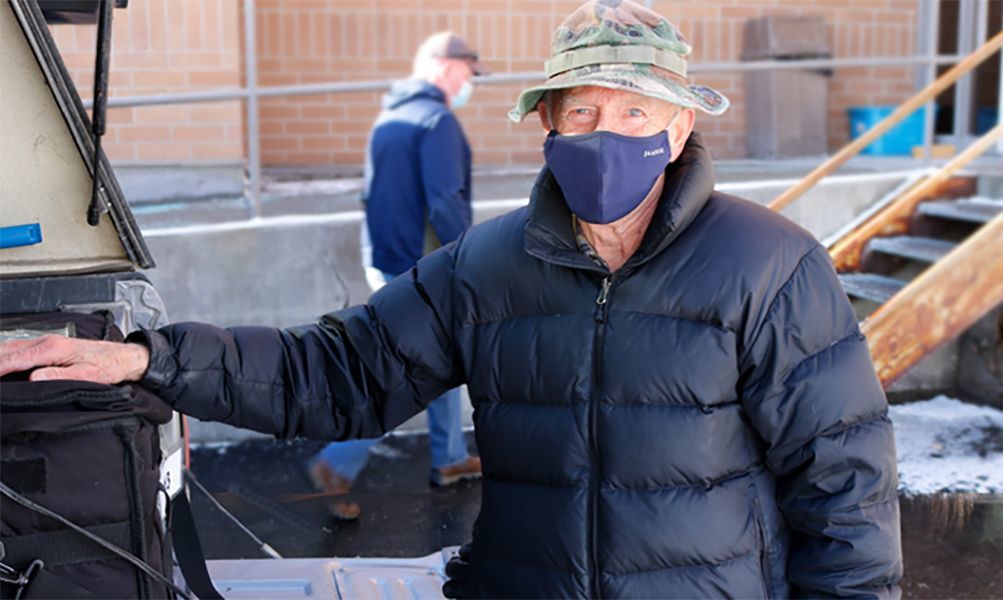 Join the Seeley Lake March for Meals
---
Thank you to all in the Seeley Lake community who have supported our local Meals on Wheels (MOW) program over the years. This March we are once again launching March for Meals, a month-long campaign to raise vital funds to support Meals on Wheels in Seeley Lake.
This year's Seeley Lake March for Meals is more important than ever because the need in our community has increased significantly. MOW clients in Seeley Lake have more than doubled from approximately 8 to 18. 
Especially with the increased need, Seeley Lake Meals on Wheels is a team effort. We are thankful to the cooks, staff, and all the volunteer drivers who have been braving the winter snows to make deliveries Monday through Friday each week.
This March we invite you to join our team and make a positive impact to help older adults in our community.
You can help the most vulnerable in Seeley Lake continue to stay safe and well fed. 
---
Join the March and support Meals on Wheels in Seeley Lake:
---

Thank you for your consideration.
If you have any questions about your donation, please contact us at 406-728-7682, or email us here.